Food and Beverage
Stay ahead of the competition with a platform that can help you reduce costs, improve efficiency and increase productivity.
In order to taste success in the Food & Beverage sector, product quality and safety must be second to none.
From strict quality control measures to testing and adherence to food safety regulations, you rely on your manufacturing process to deliver consistently high-grade products. RS Industria will help you to monitor every piece of the production cycle, guaranteeing the output that will uphold your reputation.
Real-time condition-based monitoring is the key to success
Traditional methods of condition monitoring can frequently fall short in identifying subtle variations in factory assets. Often carried out periodically, they can lead to unplanned downtime, critical failure and product waste.
Real-time data enables a proactive approach to condition-based monitoring. Subtle variations in asset data can provide leading indicators of issues and help maintenance teams deploy planned maintenance before there is a critical failure.
Energy Monitoring to help F&B manufacturers become more sustainable
Assets such as industrial ovens and freezers consume large amounts of energy, and often their consumption is left unchecked. Having visibility of your energy consumption on an asset-by-asset or line-by-line basis allows you to track consumption and spot trends.
In many cases, energy usage data can reveal opportunities to reduce consumption and make savings in the £1,000's on just a single production asset.
How much could you save?
Hover over the assets below to find out just how much you could be saving.
A potential saving of £20,000 in energy costs and £12,000 in downtime costs.
Here's how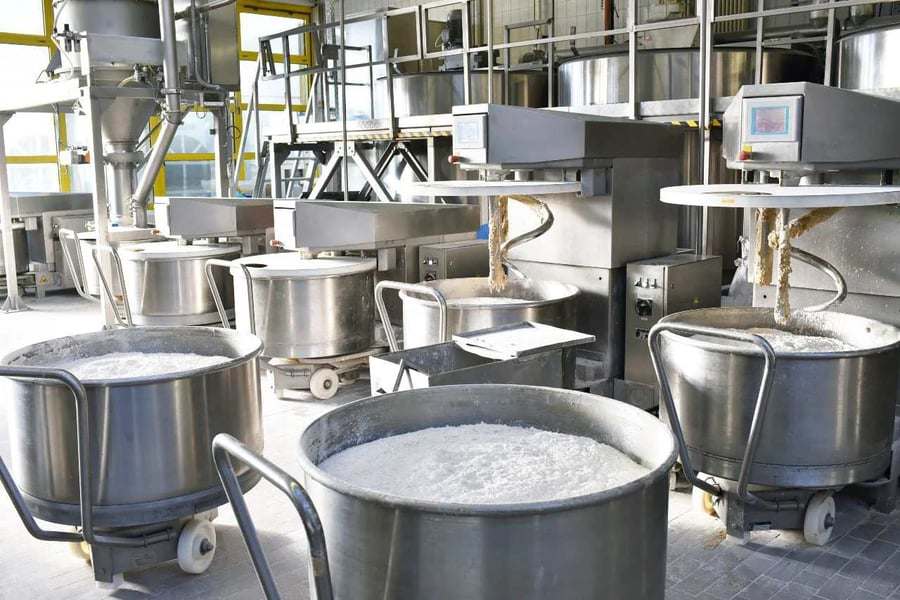 Potential savings of £40,000 in energy costs, £48,000 in maintenance costs and £6,000 in downtime costs.
Here's how
Potential savings of £10,000 in energy costs and £50,000 in product wastage.
Here's how
Potential savings of £3,500 in energy costs, £2,000 in downtime costs and £10,000 in maintenance costs.
Here's how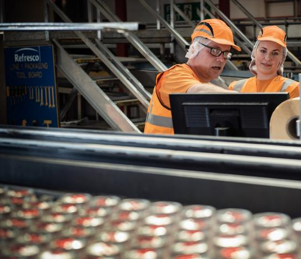 Every conveyor is different, speak to our consultants for an estimate of how much you could save.
We can help
The RS Industria Solution in action
Download our Food & Beverage case studies
Shepherd Neame
Condition Monitoring
How real-time data allowed Britain's oldest brewer to better plan its future maintenance strategy.
Kerry
Energy Monitoring
How RS Industria drove down a leading manufacturer's energy consumption by 14%.
Hain Daniels
Vibration Sensors
RS Industria alerts engineers to a potential critical failure through data from vibration sensors.
Kerry
Wastewater Monitoring
How RS Industria helped Kerry to reduce their wastewater consumption by 100,000 litres a day.
Samworth Brothers
Vibration Monitoring
Measuring vibration on compressors and drive motors, saves a leading manufacturer from blast chiller failure.
Refresco
Condition Monitoring
How monitoring vibration detects bearing wear that if left untouched would lead to critical failure on a key asset.