Cooling Towers & Evaporative Condensers
Cooling towers and evaporative condensers are used by factories to remove excess heat from cooling systems.
The surplus heat is removed by evaporating water in situations where the heat cannot be utilised for other purposes. Assets such as cooling towers and evaporative condensers are often out of sight in remote areas or on rooftops.
RS Industria offers digital conditioning monitoring to avoid neglecting such critical assets that are not are not always front of mind. Our simple, fast and affordable data-led insight maximises energy efficiency and prevents unforeseen downtime.
Challenges
While the fans and motors of cooling towers and evaporative condensers may seem simple compared to other factory assets, they operate in wet environments and are exposed to various weather conditions. This can lead to both mechanical and electrical faults of the motors as well as control over bacteria growth – which serves as a major operational risk.
As a result of such challenging environments, traditional condition monitoring techniques fall short. That's where RS Industria's solution comes in to provide cost-effective monitoring and maintenance for these crucial assets.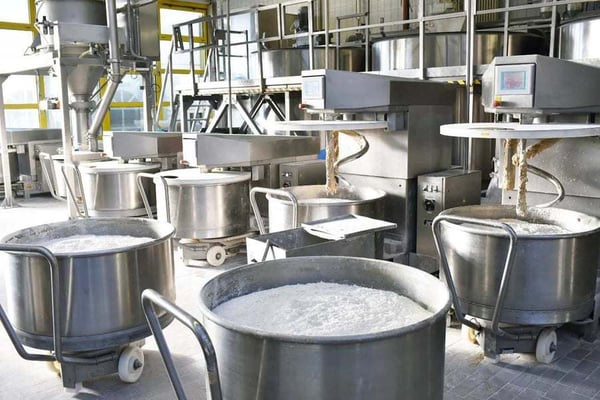 Solutions
RS Industria offers continuous monitoring of temperatures, water consumption, and energy usage. This enables early detection of efficiency drops and fouling in cooling tower systems, alerting to the need for timely maintenance actions.
Our solution addresses the challenges of monitoring cooling towers in wet and exposed environments through data collection from inverters or CT clamps. Not only does this method monitor efficiency and energy consumption but also provides early warning of potential electrical or mechanical failures.
Improve Asset Reliability
Find out how we can help lower energy usage, enhance reliability and improve operational performance: in a way that is simple, fast and affordable.
Contact Our Experts Today