DAF - Dissolved Air Flotation
Dissolved Air Flotation (DAF) is a water treatment process that separates suspended solids, oils, and other contaminants from water, before it's discharged or further treated.
Fine bubbles of air are introduced to the water, which attach to suspended particles and cause them to float to the surface. The floating particles form a thick layer of sludge or froth, which then can be skimmed off and removed.
DAF systems typically have shorter hydraulic retention times when compared to other treatment processes, such as sedimentation basins; This results in faster treatment and increased throughput, allowing for higher treatment capacities.
With RS Industria, you'll have the means to leverage the unused data stored in your DAF systems, giving you access to brand-new insights – leading to boosted operational efficiency, improved reliability, and even energy-saving action points to shrink your carbon footprint and cut costs.
Challenges
DAF is extremely useful in its ability to achieve a high level of solid-liquid separation efficiency, producing a clarified effluent with low turbidity. It is also flexible and can handle variations in flow and load. However, DAF systems require proper maintenance and monitoring to ensure optimal performance and prevent operational issues. Over time, the DAF system can experience fouling due to the accumulation of solids, oils, and greases on the surfaces of the flotation tank, air dissolving system, and other components.
This fouling can reduce the system's efficiency, making regular inspections and preventative maintenance essential to prevent operational interruptions.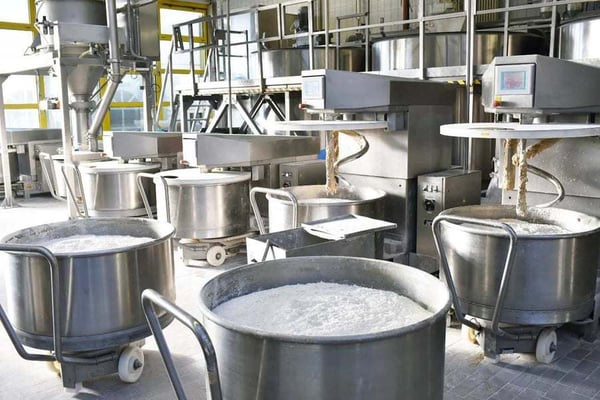 Solutions
RS Industria is an easy-to-use, cloud-based application which will liberate the dormant data in your DAF systems – allowing you to gain control, improve uptime and increase efficiency.
From monitoring wastewater quality and bearing condition to gathering data on drive motor power and torque, you'll have the power to intercept maintenance issues before they become catastrophic breakdowns, keeping your process running smoothly.
Improve Operational Performance Now
Find out how we can help lower energy usage, enhance reliability and improve operational performance: in a way that is simple, fast and affordable.
Book A Demo