Conveyors allow for efficient and automated movement of products throughout the food and beverage manufacturing process.
By integrating with other equipment - such as filling and packaging machines – conveyors help to increase production rates and reduce labour costs, while simultaneously shrinking the risk of human error.
RS Industria is the simple, fast and affordable way to enhance reliability and uplift the operational performance of your conveyors – all while helping you to meet your sustainability objectives.
Challenges
Conveyors require regular maintenance to ensure that they are functioning properly and safely. Without regular inspection, cleaning and lubrication, conveyors can experience contaminants that compromise food safety – as well as potentially causing product damage. All the while, poorly maintained conveyors are at risk of complete breakdowns – which could cause your entire production line to grind to a halt.

By unlocking the valuable data hidden in your conveyors, RS Industria will immediately highlight component operating issues and faults – while simultaneously measuring the consumption of major utilities, including electricity and fuel oil.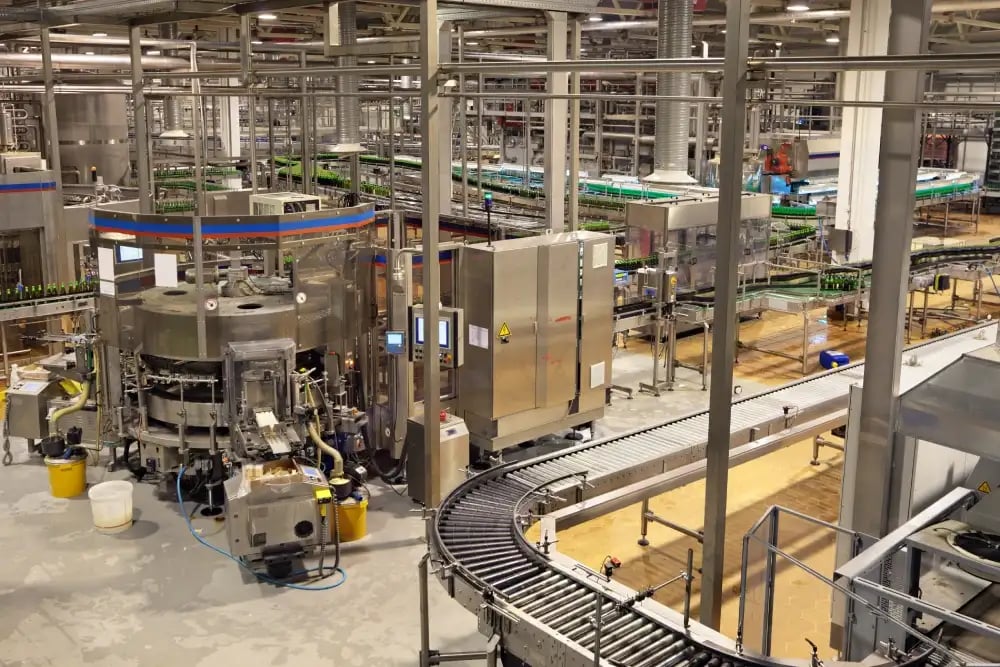 Solutions
The asset-monitoring platform from RS Industria is a user-friendly, cloud-based tool that gathers and combines real-time data from manufacturing equipment.
RS Industria can digitally monitor the condition of your conveyor's process control, gearboxes and drives, arming your maintenance team with essential data – such as oil levels, bearing condition and lubrication status. Thanks to improved visibility of the condition of your assets, you will be empowered to prevent costly breakdowns and keep your production line running smoothly.
Find your solution
An Early Warning System for Your Factory
Find out how we can help lower energy usage, enhance reliability and improve operational performance: in a way that is simple, fast and affordable.
Book A Demo