Mixers and homogenisers are crucial tools in food and beverage production, ensuring the consistency, quality, and safety of your final product.
By allowing you to measure and optimise asset performance, RS Industria will help to guarantee the high standards you rely on – quickly, simply, and affordably.
£
0
Potential Savings in Energy Costs
£
0
Reduction in Downtime Costs
Challenges
When mixers and homogenisers don't work effectively, you risk variation in your product's taste, texture and appearance – resulting in ingredients that settle, clump and float. This isn't just unappealing to look at; there's also a danger that potential pathogens or contaminants will be harder to detect and eliminate during quality control.
By leveraging the data that currently lies dormant in your machinery, RS Industria gives you the insight required to improve reliability, uplift operational performance and shrink energy use – leading to a consistently efficient and high-quality yield.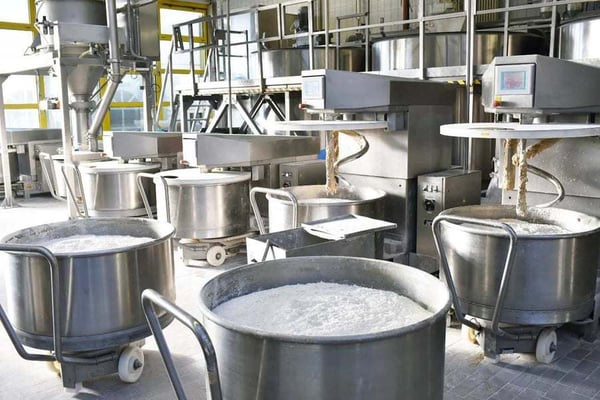 Solutions
RS Industria provides a low-cost, low-risk cloud-based platform to monitor your mixers and homogenisers, so you can confirm that they are always working at their optimum level.
From run-times to product variants and bearing condition to lubrication status, RS Industria's advanced condition monitoring will give you a complete overview of asset performance, all in one place, with the power to intercept maintenance issues before they can damage production.
Improve Operational Performance Now
Find out how we can help lower energy usage, enhance reliability and improve operational performance: in a way that is simple, fast and affordable.
Book A Demo