Fire tube boilers are widely utilised in industrial settings to generate saturated steam, high pressure hot water, or superheated steam.
This is achieved by heating water in a pressurised drum using hot gases generated from liquid or gaseous fuel combustion which circulates through submerged tubes.
RS Industria is your asset monitoring solution that provides a simple, fast and affordable way to closely measure the operating performance of fire tube boilers. Our system monitors the efficiency of drives and pumps, gas and oil consumption, operating temperatures and run-times. This key operating data helps to balance load between boilers, avoid potential breakdowns and reduce emissions.
Challenges
The significant amount of pressurised water that fire tube boilers need to employ to keep operating smoothly can have a detrimental effect on boiler performance. Vibration levels are another key indicator of potential failure which can lead to bearing wear and lubrication problems if not monitored effectively.
Avoiding such breakdown failures is critical in fire tube boilers. Added to any downtime required to repair faulty equipment, would also be the time taken to bring steam back to the correct temperature to resume factory operations.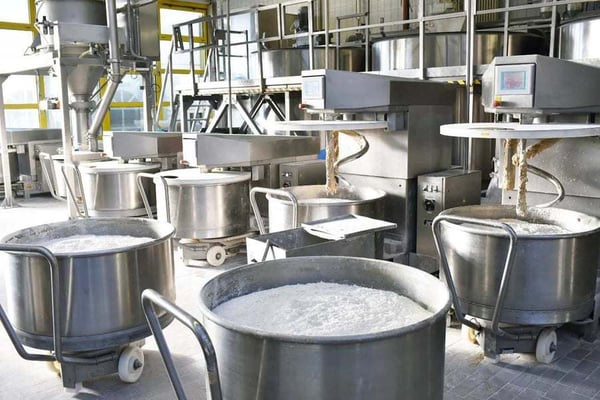 Solutions
RS Industria helps you capture key operating data directly from fire tube boiler process control systems. Regular maintenance and condition monitoring of drive and pump torque can help to make sure factors such as feed water quality and combustion efficiency are kept in control. This allows you to keep your assets running at peak performance, reducing costs and energy consumption.
Improve Asset Reliability
Find out how we can help lower energy usage, enhance reliability and improve operational performance: in a way that is simple, fast and affordable.
Contact Our Experts Today