Combining computer technology with mechanical and electrical components to automate the manufacturing process, CNC machines are extensively utilised in mass production and consumer goods manufacturing - offering precision, efficiency, and versatility.
With the help of RS Industria, your CNC machines can provide even greater value to your production cycle. By unleashing the previously untapped data in your assets, you'll have the insight required to improve the performance of your critical machinery, leading to increased uptime and even shrinking your carbon footprint.
Challenges
Like any complex machinery, CNC machines can experience downtime for various reasons - from mechanical failures and electrical issues, to software glitches and component wear. Unplanned maintenance can negatively impact productivity, resulting in delays and disruption to your manufacturing process; not to mention burdening your budget with unforeseen costs.
By leveraging RS Industria's cloud-based manufacturing improvement solution, you'll gain complete visibility of your CNC machines' condition and performance. Armed with this understanding, your maintenance engineers will be empowered to prevent failures, control energy use and even reduce overall cost of ownership.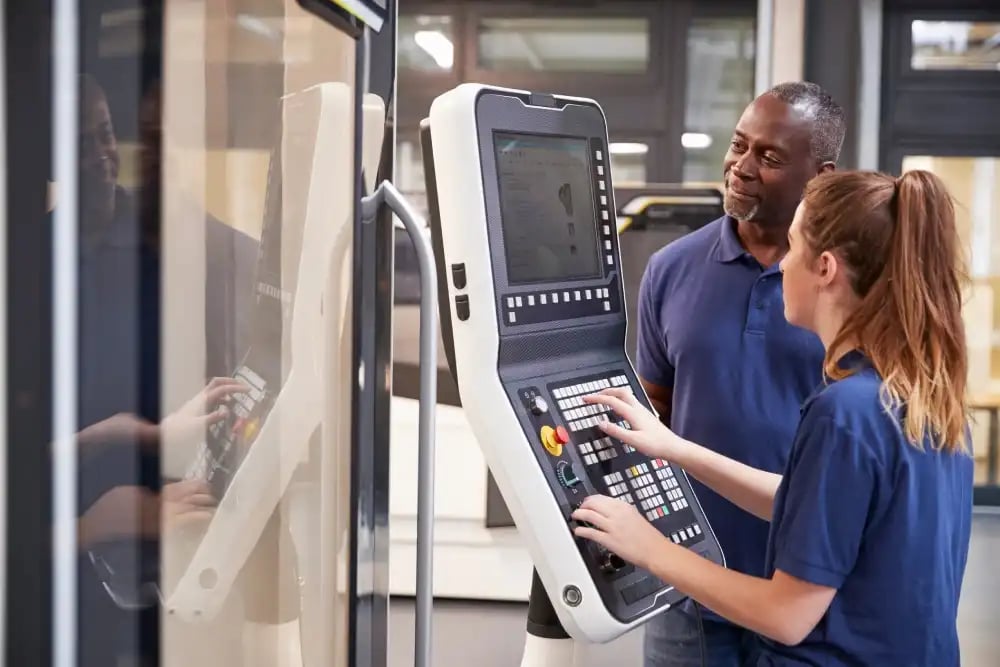 Solutions
RS Industria's asset-monitoring platform is an easy-to-use, cloud-based application that collects and integrates real-time data from manufacturing assets to produce a single hub of knowledge.
By capturing key operating data directly from process control systems, you will obtain a complete overview of the performance of your CNC machines. By helping you to monitor leading indicators of failure, RS Industria keeps your maintenance teams informed of the issues that impact efficiency and pose a risk to your production line.
Discover More About Our Solution
Gain Asset Insight Now
Find out how we can help lower energy usage, enhance reliability and improve operational performance: in a way that is simple, fast and affordable.
Book a Demo